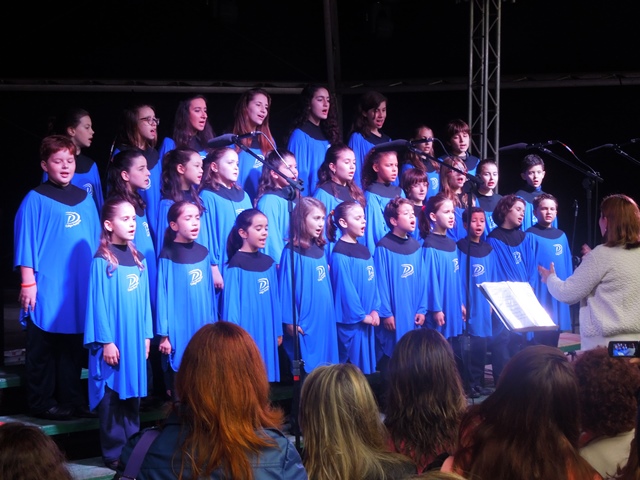 No final de 2014, o Coral Pentágono se apresentou nos Shoppings Eldorado e Vila Olímpia, além do Natal dos Sonhos, em Campos do Jordão.
Em Campos os coralistas também tiveram momentos de descontração confraternizando em um festival de fondue, passearam pelo Palácio do Governo, Morro do Elefante e Vila de Natal.
Os coralistas deram um show! Receberam muitos aplausos além do apoio de seus familiares.
As músicas apresentadas, encantaram os presentes. Confira a seleção:
1 – Noite de Natal – Cezar Elbert
2 – Kyrie -Ruth E. Dwyer and Martin L. Ellis
3 – Jesus born on this day – M. Carey/ W. Afanasieff
4 – Will you teach me – Victor C. Johnson
5 – Vois sir ton chemin – C. Barratier/B.Coulais
6 – Bashana – Nurit Hirsch/ Ehud Manor
7 – Carol of the bells – música tradicional ucraniana
8 – How can I Keep from singing? – Greg Gilpin
9 – Natal verde amarelo – Wilma Camargo
Parabéns aos alunos pelos espetáculos!