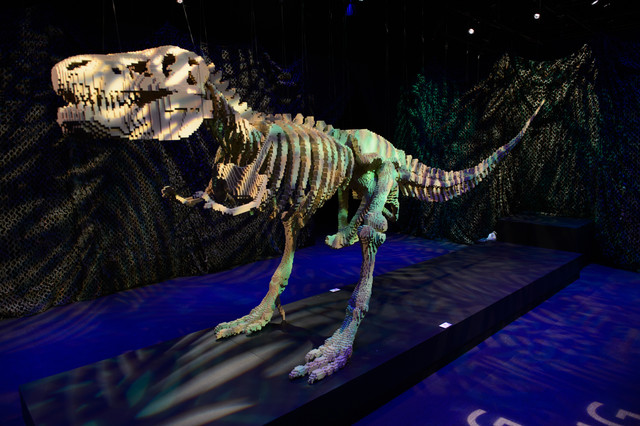 Criando arte com Lego!
Prepare-se para entrar em um mundo totalmente novo. O americano Nathan Sawaya trouxe para a Oca do Ibirapuera a instalação "The Art of the Brick", com 80 obras criadas com mais de um milhão de peças de Lego. As obras representam alguns exemplos das múltiplas possibilidades de criação que essas pecinhas tão amadas oferecem e fascinam quem vê.
Desde um dinossauro até representações de obras valiosas, como a "Monalisa", de Leonardo da Vinci, a exposição oferece entretenimento e arte para diversas idades e, para as crianças, uma área com imensos balcões cheios de Lego, onde elas podem criar e deixar a imaginação correr solta.
---
Quando e Onde
Local: Oca do Ibirapuera
Endereço: Avenida Pedro Álvares Cabral, s/n – Parque do Ibirapuera – SP
Até dia 30/10
Terça a Domingo: Entrada das 11h00 às 20h00
Ingressos: R$ 20,00 | Meia-entrada R$10,00
Classificação: Livre